POS - shelfliner for products Nasivin Soft
The concept of illuminated display hose for Nasivin Soft, the pharmacy.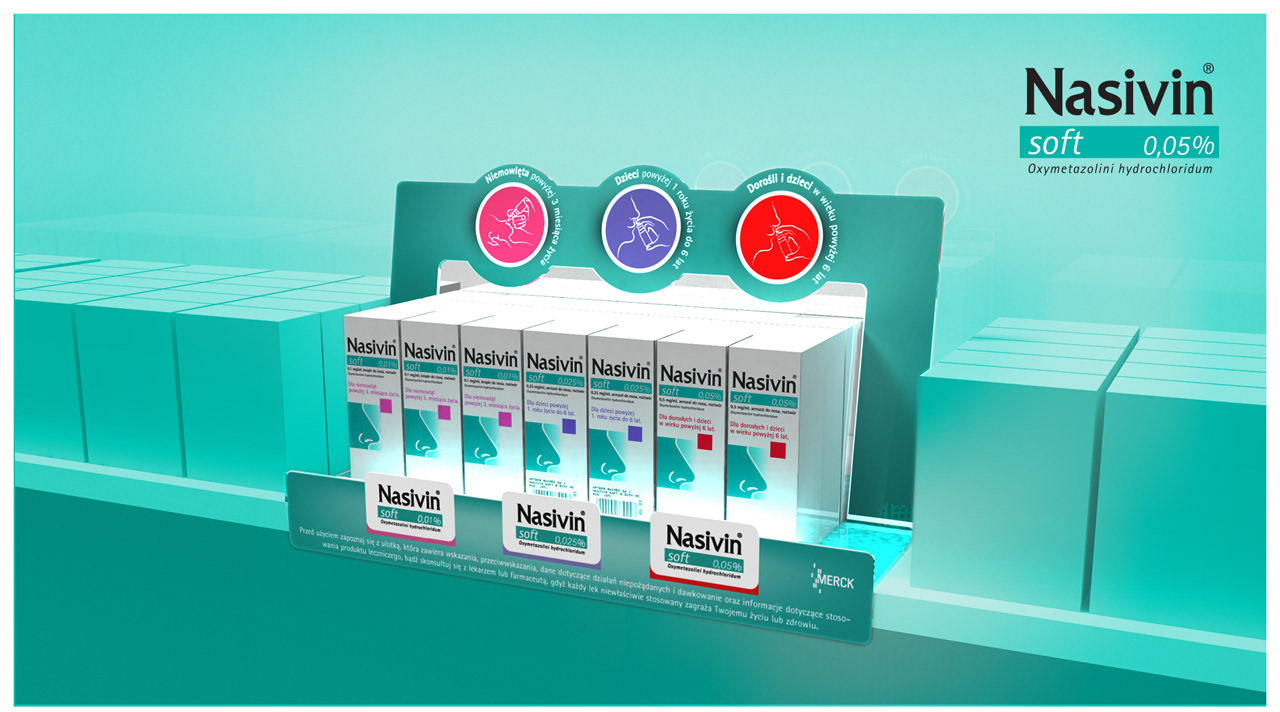 (PL) Koncepcja podświetlanego napółkowego ekspozytora (shelf linera) dla marki Nasivin Soft,  do aptek.  Lekkość formy, wyraźne oddzielnie produktów na półce od pozostałych, wyraźny podział na dawki. Wykoanie; pleksi + nadruk UV, front - listwa led.